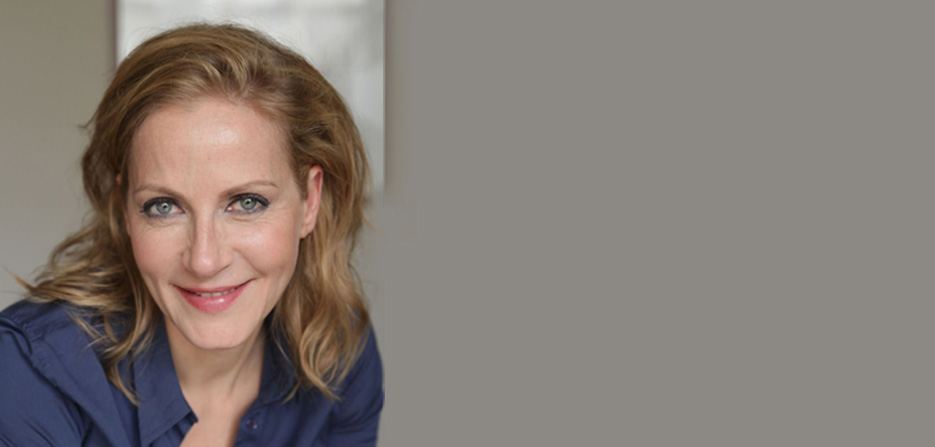 babsie.reinhildsteger.com
Babsie's biography
Spoken languages: German, French, English and Italian.
Out of nine hundred young girls, and just seven years of age, Babsie passed the competitive entrance examination for the Ballet School of the Vienna State Opera.
Between the ages of seven and seventeen, she learned the technical skills of dancing, acting and singing at the Vienna State Opera. From ten to fourteen years, Babsie also took piano lessons with piano virtuoso Gulda.
In addition to these various artistic disciplines, the young girl, now fourteen years old, was also ranked the best Austrian tennis player in the "junior category".
Following ten years of study, at seventeen, Babsie graduated from the Vienna State Opera Ballet School (one of only two girls to succeed from the original entrance competition) and joined the Corps de Ballet of the Vienna Opera.
Between seventeen and nineteen years, she took ballet lessons with Marika Besabrasova (former teacher of Rudolf Nureyev) at the Princess Grace Academy of Classical Dance located in Monaco.
At nineteen, Babsie arrived in Paris without a word of French, but quickly learned the language (besides Italian) while earning her living as a dancer and model. Fashion shows, advertising shoots, etc. ensued.
Meanwhile, she took drama lessons with John Strassberg, Jack Waltzer, as well as Jack Garfein at the Actor's Studio both in Paris and New York.
In 1992, Jean-Luc Azoulay, Dorothée's producer (Dorothée was one of France's best-known children's show presenters and singers back in the 1980s and 1990s), spotted her during a show and invited her to join the band "Les Musclés" (Dorothée's backing musicians) who, at the time, had their own series on French TV. Babsie agreed and went on to act in more than 500 episodes.
Babsie soon became a fully-fledged actress and performed in different films and series such as Highlander, as well as Largo Winch, filmed in Great Britain and Canada, then back in France in Les Misérables directed by Josée Dayan, in Landru with Patrick Timsit and in Nous nous sommes tant haïs (How Much We Hated Each Other) with Sarah Biasini. She undertook the role of Sandra Nielsen in the French TV series Le Proc', played the leading female role in the successful TV saga Mystère (Lost Signs) as well as in other series such as Borgia saison 2 and 3, Joséphine Ange Gardien, Avocats et Associés, Père et Maire, Navarro, Commissaire Moulin, Diane, Femme Flic, Méditerranée with Ingrid Chauvin and L'Été Rouge (The Edge of Truth)...
Moreover, Babsie appeared in numerous advertisements such as "Hollywood Chewing Gum" (a famous French chewing gum brand), "MMA" (French insurance company) directed by renowned French Filmmaker Patrice Leconte, not forgetting "Diadermine", along with Veronica Ferres.
She subsequently directed a 26-minute documentary based on fashion designer Francesco Smalta.
In 2003, she opened an organic restaurant in the 14th district of Paris called "Le Petit Vienne" (Little Vienna) where, for the first time, she publicly tested her Austrian specialty pastries.
In 2011, she published a cookbook on Austrian pastries, Stroudel, Koughlof et Cie (Marabout Editions). A special feature of this book is the recipes' suitability for the use of organic products as well as its focus on people's well-being.
2012 – 2014 agenda overview
Filming of Les Borgias (The Borgias) – Cable TV series, Season 2 and 3.
First production of a play written by Vincent Robert with Didier Becchetti and Babsie Steger.